Organic Neem Cake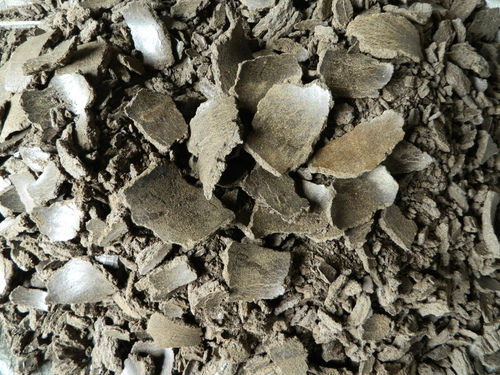 Organic Neem Cake
Product Description
With the aid of modern tools and machines, we are manufacturing Organic Neem Cake. It is obtained by crushing the neem seeds in an expeller, in order to extract oil from it. It has 100 percent natural NPK, in adequate quantity. Having quality of yielding crops 15-20 % more than those bio fertilizers. Offered Organic Neem Cake is safe for earthworms and efficiently controls termites and pest. Valued patrons can avail Neem Cake from us in various packing sizes, as per the needs.
Other information:

Neem Cake contains adequate quantity of NPK and that is 100% natural.
It gives 15 to 20% more yield of crop compare to other bio fertilizer.
Neem cake controls pest and termites but safe for earthworms.
Benefits of Neem Cake:-

Very Economical
Rich source of NPK and other micronutrients.
Controls Pest
Free from harmful chemicals
Also acts as pesticides
Increases growth of earthworm.
Increase water holding capacity in soil.
Neem cake is a potential source of organic manure. Being a totally botanical product it contains 100% natural NPK.

Dose:- 50 to 100 kg per acre

Composition:-

Nitrogen- 2% to 5%
Phosphorous- 0.5% to 1%
Potassium- 1% to 2%
Calcium- 0.5% to 3%
Mangnesium-0.3% to 1.0%
Sulphur-0.2% to 3%
Zinc- 15 ppm to 60ppm
Copper- 4to 20ppm
Iron- 500ppm to 1200ppm
Manganese- 20ppm to 60ppm

According to research neem cake make soil more fertile due to an ingredient that blocks soil bacteria from converting nitrogenous compound into nitrogen gas. It is called nitrification inhibitor that prolongs the availability of nitrogen in soil.
Neem cake also reduces alkalinity in soil.
Being natural compatible with soil microbes improves rhizospher micro flora hence ensure fertility of the soil.
Neem cake improves organic matter content in soil, helping improve soil texture, water holding capacity in soil, soil aeration for better root development.

Contact Us
405, GIDC 2, DEDIYASAN, Mehsana, Gujarat, 384002, India
Phone :08045475184